Headline
Creating connected brands during COVID-19
2020-05-19 13:26:08
< Back
Let's talk about the elephant in the room: Covid-19 itself is like a gigantic monster, the likes of which the world has never seen before. We cannot take our eyes off it, nor can we talk to our friends, family and clients without mentioning it. The question for marketers then becomes "is it a good idea for brands to invest in creative content when COVID-19 continues to be the talk-of-the-town?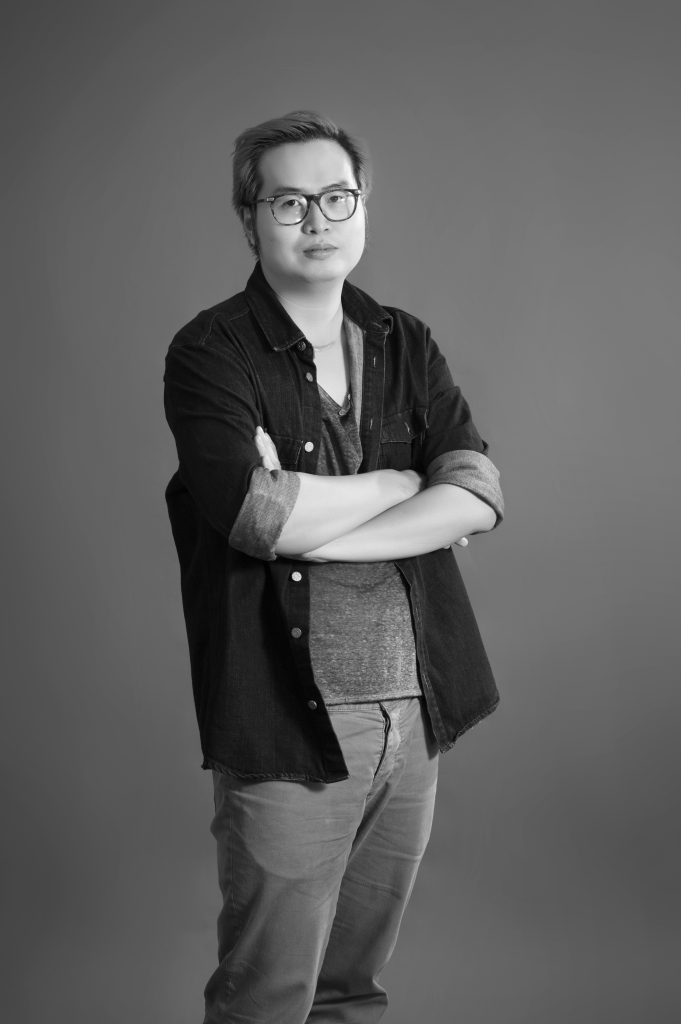 In fact, for many brands, their first response has been to suspend their marketing budget in light of the outbreak. It seems logical as there has been a notable slow down in consumption across categories such as fresh meat, seafood and beverages (including beers and soft-drinks). However, it's questionable whether most brands can afford to do the same in the long run.
Instead, as Neilsen points out, understanding the situation we are in and recalibrating in line with the ways that consumer behaviour is changing, may give brands the best fighting chance. As of today, most Southeast Asian countries have already moved between Quarantined Living Preparation & Restricted Living, where social isolation and nation-wide restraint may have increased anxiety levels, challenging well-being across the board.
So, while the world tries to flatten the curve of COVID-19, what we can do as creatives, is to have a similar mission to flatten the curve of Covid-19 anxiety to prepare for a comeback, with relevant & powerful content to help brands make meaningful connections with consumers during this important time.
Reframing the COVID-19 situation
Anxiety comes from being out of your comfort zone and it's exactly what we are all in. When "work" is mixed with "home", it dissolves the distinction between stress and relaxation. Due to home working, we are now strained and exhausted in a place we would normally be able to relax.
This is where our job as creatives comes in, calling for us to use our talent of shifting perspective, to turn anxiety into productive energy & action.
Shifting from staying at home as a condition to a lifestyle.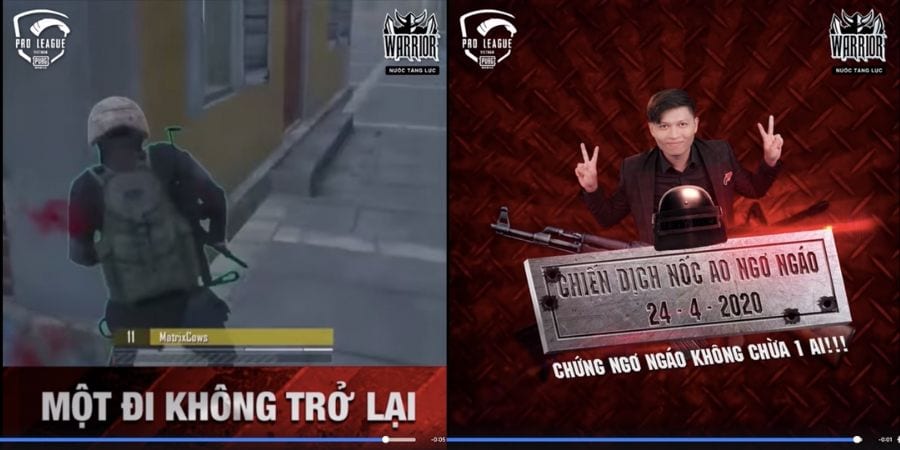 Warrior Vietnam – Within its "Chiến dịch nốc ao ngơ ngáo" (in English: "Knock-out the Dullness") campaign: the energy drink company is successfully partnering with popular video games in Vietnam, which have grown in popularity due to COVID-19. Using a series of in-game stunts and promotions, the brand positioned its products as a great way for online players to stay energised, active and top-of-their-game during these boring times.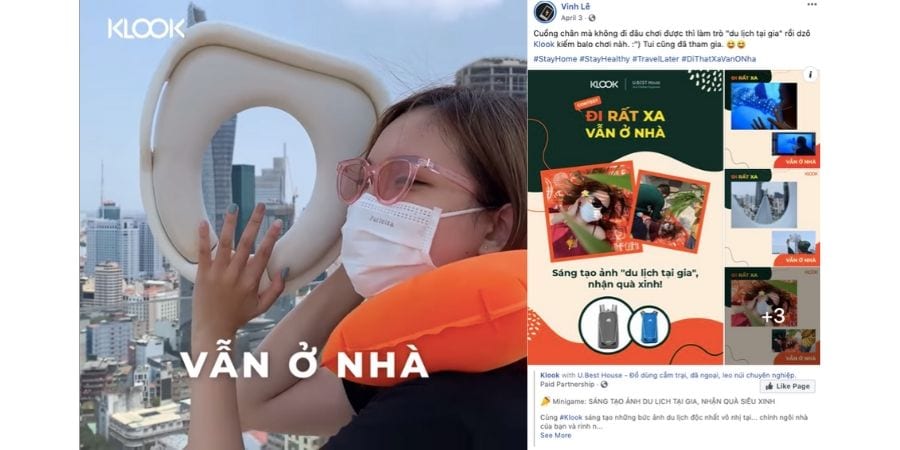 Klook Vietnam – "Fake Vacationing" – targets solo travelers, whose trips are their life currency via a fun social activation using a series of short videos. Here, ideas for stay-cations are demonstrated using at-home props and an optimistic mindset, helping to convert stuck-at-home travellers into Klook followers.
Make it short & sharp
Anxiety can also come from the lack of knowledge, or in the age of hyper connectivity; from the overwhelming amount of information which bombards our daily lives.
During this time, the demand for information is high, especially updates about the virus, with the top three information sources including social media (82%), text messages from the Ministry of Health (79%) and news on TV (78%)*.
More than ever, brands should adapt and develop their creative content into short and sharp assets to convey their stance against the pandemic, highlighting their commitment to doing their part, together with consumers, in order to get through the crisis.

AIA Vietnam – "Nhà bao việc Diệt Cô Vy" (in English: "Homework to sweep away Co-vid") promotes AIA's well-being platform "100% On" by providing an essential home activity checklist, emphasising the importance of exercise and healthy eating, while remaining busy with home DIY projects via fun propaganda-style visuals.

Bitis Hunter – "Canvas of Pride" – brings Bitis's sneakers to the next level. From functional accessories to aspirational vessels. Using limited space on the sneakers to create street-art-style masterpieces, the designs promote ways that Vietnamese people can stay busy during Covid-19: be resilient with "Hip to Da Hop, we don't stop," and be self-disciplined with "Come back home and quarantine". Wherever the sneakers go, the brand's aspiration goes with them.
Shortcut to purchase
Consumer anxiety can also come from disruptions to consumer shopping and lack of supply.
In a Covid-19 Survey conducted by Nielsen Vietnam*, 25% of respondents said that they have increased their online shopping and have reduced their out-of-home consumption occasions.
Brands should create shortcuts in the conversion funnel by embracing e-commerce and offering home delivery. Creative conversations should be designed to remind consumers about this 'always-on' purchasing route in order to drive conversion on-the-spot.

shu uemura Vietnam – Social commerce series** (including Pop-up Hotline, Facebook Live Shopping & 24 hours Flash Deals) is an attempt to grab the golden chance of turning social platform traffic to conversion.
Value will win through COVID-19
Life after COVID-19 will never be the same. Family income may be severely impacted, and travel plans and big purchases could be put on hold.
"Saving" is the action that consumers will carry on during and even long after the crisis. Therefore, designing and promoting best-value packages should be a part of a brand's long term solution.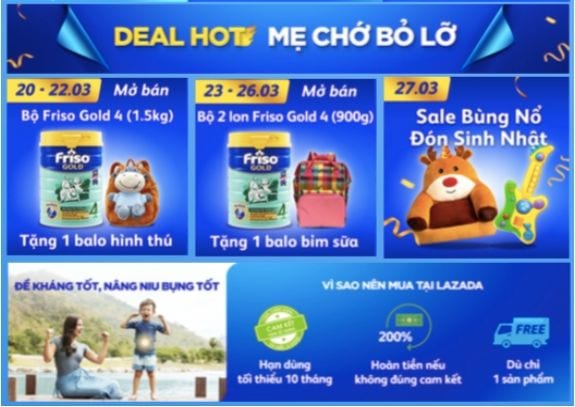 Friso x Lazada Vietnam – Hot Deals for Moms – building on the mindset of "being fully prepared", Friso and Lazada provides customised packages that not only offer improvement on the child's immunity while emulating values that Moms look for during quarantine time: safe to use in at least 10 months, money back guarantee and top-notch customer service.
"Saving" also means preparing for the comeback – the one thing that everyone is yearning for more than ever.
* COVID-19 Survey is conducted by Nielsen Vietnam, in conjunction with Infocus Mekong Mobile Panel to understand how people react and behave towards the Coronavirus outbreak. It was conducted on February 21 2020 and polled 500 consumers in Ho Chi Minh City, Ha Noi and Da Nang in Vietnam.
** This is a part of "Social Commerce package" provided by Clickmedia Vietnam (of the VMLY&R network) that aims to turn around the situation of offline purchase restraints.
Minh Nguyen – Chief Creative Officer, Clickmedia Vietnam