News
Listening in on Vietnam's young strategists
2021-08-10 11:51:52
< Back
In conjunction with this year's WARC Awards for Asian Strategy, this series aims to showcase perspectives from young strategists across Asia, highlighting their take on strategy as a marketing discipline and career path. This time, we speak to Vietnam's rising thinkers.
Vietnam, like most of Southeast Asia, continues to battle the rise in COVID-19 cases via lockdown measures. But while the market's economic outlook remains subdued, that hasn't dimmed the view that the future is full possibilities for these young minds.
One thing's for certain – no matter what the landscape may be at the other end of the current COVID tunnel, these bright practitioners are focused on looking forward and seizing every opportunity to learn, grow and make a difference. They'll no doubt be making their presence felt in the coming years.
Uyen Nguyen
(preferred name Mimi Nguyen)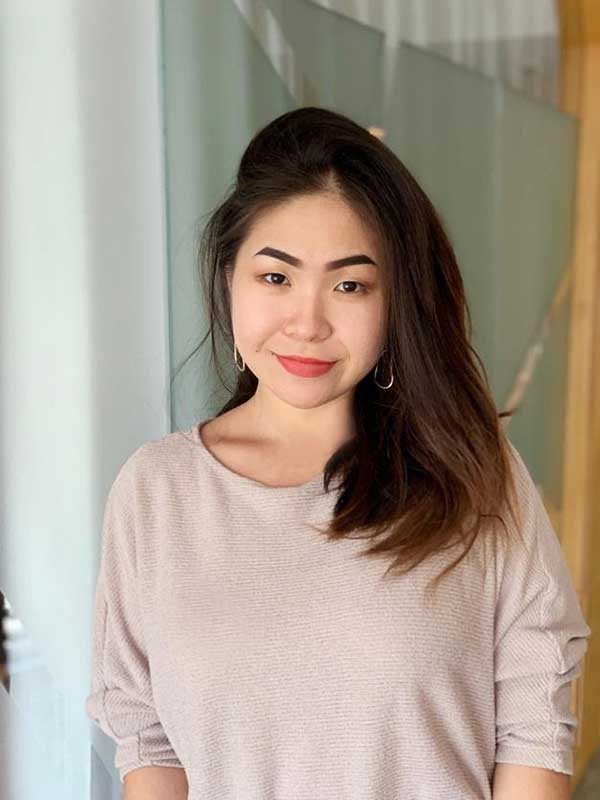 Title: Senior Strategic Planner
Company: VMLY&R Vietnam
Age: 27
How did you find your way into strategy work?
I stumbled into advertising by chance.
After getting my Psychology undergraduate degree, much like many fresh graduates, I found myself at a career crossroads.
Creative industry was something I had heard of (thanks to all those late-night marathons of Mad Men and incredible campaigns from Apple and Nike) but somehow, I could not see myself in it. At the time, I thought there were only two types of people at an agency:
1. Client Service people – a terrible fit for an introvert such as myself.
2. Creative people – all the creative geniuses who saw the world in the way I worried I did not.
That was until I learned about a third type of people – 'strategists' – a role which appealed to me given my background in behavioural sciences.
Being thrown into this new environment initially felt like being thrown into the ocean with no life vest. But soon enough, I found my ground in research – a familiar and comfortable activity from academic days. Except this time, I wasn't only researching people and their psychology, I also got to learn so much more about exciting macro/micro socio-cultural movements and all the different business categories and brands making the world go round.
As a strategist, how do you spend your time at work?
"What is this?"
The first important step is to understand the brief. Knowing the task at hand and missing knowledge areas helps guide the research to come.
My team's research typically consists of: (1) market landscape (category movements, competitor and client's work, store visits); (2) consumer insights (surveys, interviews, focus groups, social listening); (3) trendspotting (cultural, consumer or communication trends to tap into).
"Does this make sense to everyone?"
It is our job to make sense of the overwhelming research available to us. Sometimes it feels like being a movie detective trying to connect all the dots with a red thread!
We translate our findings into clear challenges and opportunities for a brand, providing a clear path forward. Sometimes it's a hit, other times it's a miss – all part of the process. Brainstorming sessions with internal teams or tissue sessions with the client help us pinpoint the problems and consequent solutions more precisely.
"Can it be better?"
A large chunk of my time is dedicated to refinement. Our insights and propositions can always be sharper, our target segments more concrete; consumer journeys more comprehensive; channel plans more precise; decks visually more impressive. It can be tempting to finetune your work for days on end but I have to remind myself that it's also important to know when to let go, especially when there are 5-10 other projects on the line.
How do you personally define the discipline of marketing strategy?
I think at its core, marketing strategy is not that different from political strategy.
The role of strategy is to outline a battle plan that makes sense of things within a context of uncertainty. Essentially, it's "where to play and how to win": Where does the brand want to have an impact? What brand "weapons" do we have in our arsenal to fight against the competitors? What are the steps to take to win short-term and long-term gains?
But guiding the brand from A to B is what we do.
How we do it is by understanding people and external forces that shape their attitudes and behaviours. What makes people emotional and why? What role can the brand play in their lives? What are their current behaviours, needs, pain points with this product/service? Which media touchpoints do they inhabit and how to approach them?
Our work should be rooted in real-life evidence as much as possible so our strategy can be a solid foundation for any creative work to thrive on.
What's on your wish list in terms of strategic thinking/work?
From experience, a closer collaborative relationship between the agency strategists and the client right from the start helps enormously with achieving good results. This is especially true during the pandemic crisis when there's a lot of confusion and unprecedented problems to solve.
We're learning more about the client's business and ambitions for growth, and they're able to give quick feedback so we don't lose unnecessary resources going in the direction they categorically do not want. This also helps the client to better understand the importance and value of strategy, given the intangible nature of our work.
As both sides become more involved in the process, we're also building a two-way partnership with a long-term potential vs a client-vendor dynamic. Figuring out the working processes can be a challenge in the beginning but the outcome is ultimately worth it.
Where do you see yourself working in 5-10 years?
With the pandemic still looming over our heads, I hesitate to talk about the future and my place in it. Back in school, we were taught that we were being prepared for jobs that did not yet exist. I find this to be incredibly true still.
This anxiety about what's going to come next combined with, perhaps, my personal love for science fiction, have shaped my interest in cultural intelligence and predictive trend analysis. Brands and consumers are deeply intertwined with the fabric of macro and micro cultures, from memes to socio-political movements. Real-time fluctuating dynamics of the world call for brands to be more agile and flexible to remain relevant. Being able to see the bigger picture, understanding how these large forces come together to influence our daily lives is, to me, incredibly fascinating and something I would love to eventually deep dive into.
On the other hand, the future is full of possibilities: I still have time to become a VR artist, a professional baker, or all the above!
Where do you see strategy going in the next 10-15 years?
I (optimistically) think strategy will remain an important part of the industry to navigate new challenges that come with shifting landscapes of consumers and technology. As problems become more diverse, solutions also need to become more tailored. There will be even more niche, specialised roles within strategy in brand, business, culture, experience, innovation or something else completely unheard of.
However, as the industry overall is becoming more digital-centric, data-focused and automated, I hope we don't lose the human element. That is a lesson for me as well. Tech-enabled changes in the lives of our customers, the way brands transform and present themselves, the way we as professionals operate can be very exciting and "futuristic". But the beauty of storytelling and purpose, connecting with multifaceted human truths and values that drive us all – that's what I hope will remain at the core of our work.
Source: WARC