News
Samsung Awards VMLY&R Vietnam New Business
2020-11-18 11:28:48
< Back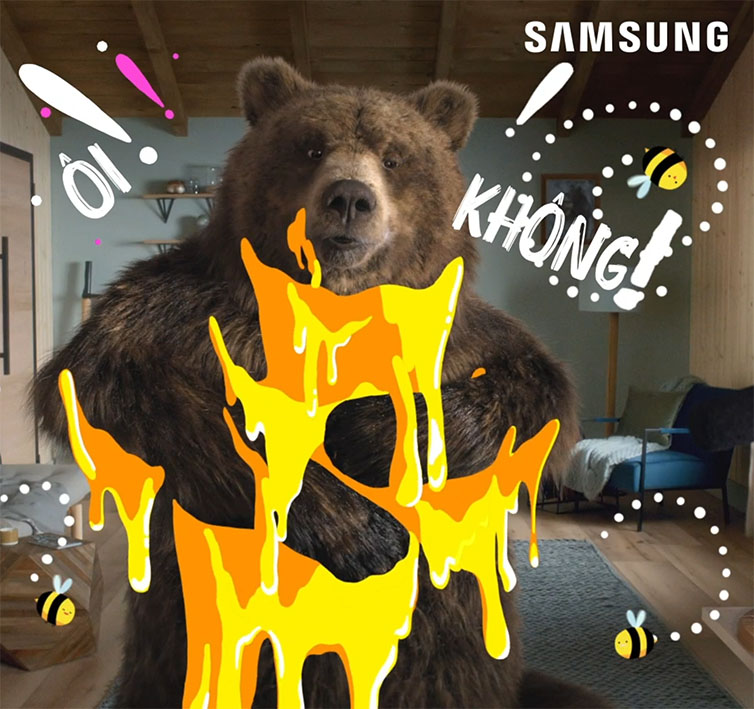 Global brand experience agency, VMLY&R Vietnam, has been awarded a second round of business from Samsung, after successfully launching the brand's EcoBubble washing machine in the market
The new campaign will see VMLY&R working to strengthen the relevance of the Wash-Care concept for specific Vietnam consumer groups, working in partnership with local tech, high fashion, and fitness opinion leaders.
It all comes on the heels of the brand's global 2019 EcoBubble campaign, which featured a dirty bear using the Samsung EcoBubble washing machine to become a sparkling clean polar bear. VMLY&R was tasked with communicating the innovations of the washing machine for a Vietnamese audience.
"We carried out in-market consumer research to understand how best to position the product against various consumer touchpoints, both instore and online, and the Samsung Wash-Care concept was born," said Minh Nguyen, Creative Director, VMLY&R Vietnam
"We found that while 'Wash-Care' is a concept which exists for washing detergents and personal products like shampoo and other beauty products, there was little awareness among Vietnam consumers of the role that washing machines play in keeping your clothes clean, while also caring for the fabric. In fact, we found that most consumers think washing machines all do the same thing. This formed the basis of our campaign, with a focus on educating the public on just how different Samsung's EcoBubble™ washing machine is, compared with other washing machines on the market."
VMLY&R created an integrated marketing campaign spanning TV, online, and retail across Vietnam, using Samsung's bubble bear creative. A series of short-form digital films were launched to highlight the product's features. VMLY&R also created a series of how-to tutorials and other creative content to educate audiences across a variety of segments, spanning tech-savvy, fabric care-conscious, health-conscious, and environmentally conscious consumers.
The content ran across the brand's social media channels and instore.
The campaign generated more than 1.2 million engagements across social media platforms, with over 36 million views during the campaign period. On the back of this success, Samsung reappointed VMLY&R to plan and execute phase 2 of the campaign running from October to December 2020.
"We were delighted by VMLY&R's creativity and execution to launch our EcoBubble™ washing machine in the market," said a spokesperson at Samsung Vietnam. "Phase 1 was all about translating the concept for the Vietnam audience, and educating them on what it is that makes the technology unique. We look forward to working with the team on the next phase, which we hope will continue to raise awareness of the product in a way that resonates with consumers across Vietnam."
Sources: Brandinginasia