Headline
VMLY&R Vietnam's Managing Director on Curiosity, Covid and Commerce
2020-09-25 10:06:19
< Back
Ha Nguyen tells LBB's Natasha Patel about a career that began in start-ups, why she wants to delete the 'e' from 'ecommerce' and how she's been guiding clients through this period of uncertainty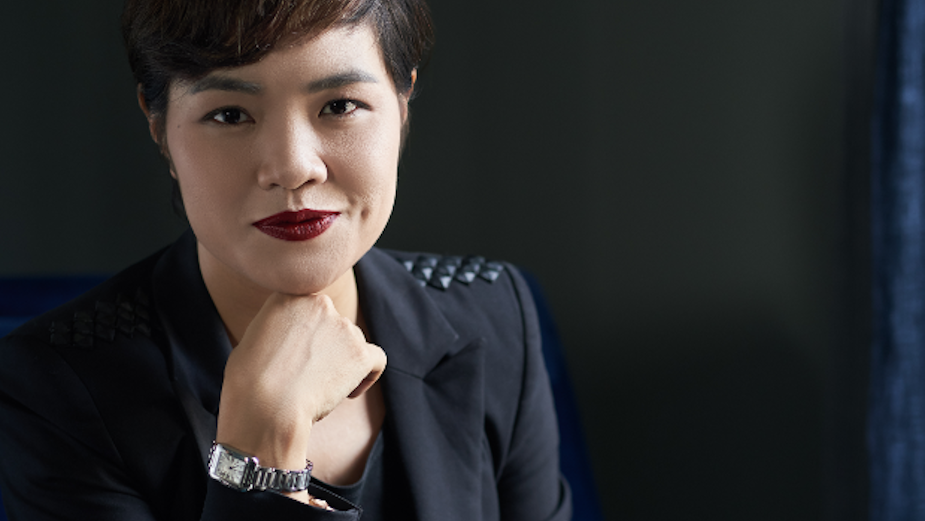 If you were to ask Ha Nguyen what her goals have been throughout her career she will humbly answer: "I don't have big ambitions with my career but I think consistently I have this curiosity about everything". Curiosity has played a major role in her life and is something she brings up often when reflecting on her last decade in the creative industry.
This decade has seen Ha launch a social media agency in Vietnam, have it bought out by WPP and change career into a more management-heavy role that eventually led to the moment of being named as VMLY&R Vietnam's managing director last year. But, the path here hasn't always been a smooth one.
Ha explains that growing up her dream was to be a writer. "I never thought that I would be a head of an agency in branding and advertising". She started out in the world of marketing and after a couple of years, in her words, "the boom of the internet happened". Ha utilised her curious nature to hurtle head first into the world of the internet as marketing and content manager of yobanbe, a social networking site for the Vietnamese population.
A year later, after watching the business grow immeasurably, Ha left her role to set up webthethao, a sport community alongside sport marketing agency Strata. She saw the opportunity for the business to grow and despite not being a sports fan herself, Ha had so much faith in the business that she sacrificed her own salary to make it a success. "I wrote my first business plan and it was very innocent in the way that I dedicated myself and said I would sacrifice my salary as a contribution for the business. I pitched the idea to an investor and they agreed. So I built my first start up project and talked to sport fans and most of the sport clubs in Vietnam and asked them to join our community".
Ironically, it was the struggle webthethao faced that led Ha to start social media agency, Click in 2008. She explains, "the platform [webthethao] was very successful however after two years we struggled with the monetising plan so I went to the biggest agency in the country and asked them to join us. But they wanted to know how many clicks I would drive back to their website and when they explained why driving traffic somewhere else was important, Click was born".
A little over five years after the inception of Click, WPP came knocking and acquired the agency, a step which Ha says led her to advertising. "I moved from someone who sold benefits for communities and I joined advertising and when I joined advertising I saw it was a bigger world.
"After five years I had a conversation with WPP and they said 'what do you want to do next?' When I first joined WPP, I was a social media agency and through the years we transformed ourselves to become a digital agency. Now digital has become a major component of the majority of clients and what works on digital also works on other channels as well, because messaging has more angles and formats. I found that VMLY&R had a really strong expertise and that totally fit with what I wanted in the future. I am part of VMLY&R but we still keep the Click identity."
This shift into the digital scope marries with Ha's current role at VMLY&R where she is keeping up to date with the new innovations and digital technologies that are always emerging. It's no surprise then that Ha has becoming something of an ecommerce expert. She explains how the ecommerce landscape has been shaped through Covid-19. "Online shopping in Vietnam has grown 20% of the past few months and the demand is increasing so it brings a positive response to ecommerce platforms in Vietnam.
"We started doing ecommerce in 2017, but we saw the market enter maturity through Covid. It's really pushed the system to be quicker and faster. The economy in Vietnam is heavily based on cash so credit cards are not a mature behaviour, before no one thought I would buy vegetables online. Interestingly talking about the ecommerce landscape we see that it has shaped omnichannels very quickly so that they can work anywhere or anytime. Even on Facebook where you can easily buy food or clothes."
As a digital expert Ha has spent time over the past few months discussing the best steps for clients to take with ecommerce and her solution is simply put: "I said let's delete the e in front of ecommerce and say commerce only.
"We see that commerce is no longer a technical channel or a sale zone, it should be the mindset of a brand because it is very interesting that commerce is not a channel in the marketing mix. One commerce strategy is to create a seamless experience, engaging the customer across all the touch points, along the consumer journey".
When looking to the future, Ha states that the agency has also jumped on the commerce bandwagon and has found that in recent months clients have stepped away from sending digital or social media briefs. "They send us business briefs and I am very happy that it's not an advertising brief. The business brief helps to win the customer over past the communication touchpoints and also helps land business opportunities".
Ha's plans for the future for herself and the agency are much simpler: "In the future, my curiosity will lead me to where I should be. I will hear myself and let myself be open with any opportunities – same with the agency. I think it is important for an agency who is a business partner – not a service agency – we always have to spend time on focusing the energy of the agency on what works for the client rather than the competitors." But when it comes to advertising, the industry is one that is always surprising her. "After 12 years in the business I still ask myself what is the future of advertising and I still don't know the answer."